LINKS EU Project
LINKS 'Strengthening links between technologies and society for European disaster resilience' is a comprehensive study on disaster governance in Europe. In recent years, social media and crowdsourcing (SMCS) have been integrated into disaster risk management for improved information gathering and collaboration across European communities. The effectiveness of SMCS on European disaster resilience, however, remains unclear, due to the use of SMCS in disasters in different ways and under diverse conditions. From this point of departure, the overall objective of LINKS is to strengthen links between technologies and society for improved European disaster resilience, by producing sustainable advanced learning on the use of SMCS in disasters. This is done across three complementary knowledge domains:
Disaster Risk Perception and Vulnerability (DRVP)
Disaster Management Processes (DMP)
Disaster Community Technologies (DCT)
Two COPE members are actively involved in LINKS:
At the University of Copenhagen, the LINKS research team is responsible for the knowledge domain concerning Disaster Management Processes. For this domain, the aim is to provide a better appreciation of and concern with information technologies, communication systems and digital platforms, which are increasingly utilised across the various phases of disaster management (from prevention to response). Well-functioning DMP have to deal with this host of challenges and simultaneously do so from very different points of departure and vantage points. For this purpose, public authorities increasingly rely on SMCS tools and mechanisms that cut through established hierarchies and allow for improved links between the many actors often involved in managing disasters. However, they also encounter barriers in terms of ethical standards and legal considerations, the spread of false information and the unequal access to SMCS technologies across different communities. At UCPH, the project is hosted at the Global Health Section, Department of Public Health.
The University College Copenhagen team is actively involved with UCPH in designing the methodologies and will be responsible for testing these methodologies in a Danish context.
Bringing together 15 partners and 2 associated partners across Europe (Belgium, Denmark, Germany, Italy, Luxembourg, the Netherlands) and beyond (Bosnia & Herzegovina, Japan), the project will develop a framework to understand, measure and govern SMCS for disasters. The LINKS Framework consists of scientific methods, practical tools, and guidelines addressing researchers, practitioners, and policy makers. It will be developed and evaluated through five practitioner-driven European cases, representing different disaster scenarios (earthquake, flooding, industrial disaster, terrorism, drought), cutting across disaster management phases and diverse socioeconomic and cultural settings in four countries (Denmark, Germany, Italy, the Netherlands). Furthermore, LINKS sets out to create the LINKS Community, which brings together a wide variety of stakeholders, including first-responders, public authorities, civil society organisations, business communities, citizens, and researchers across Europe, dedicated to improving European disaster resilience through the use of SMCS.
About
The LINKS project has received funding from the EU H2020 Programme under Grant Agreement No. 883490
Responsibility of this publication lies entirely with the author(s).
The European Commission (EC) is not responsible for any use that may be made of the information contained therein.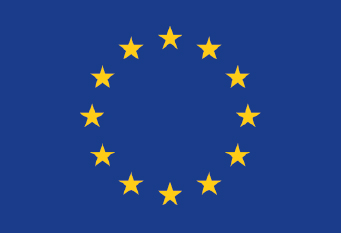 Contacts

Associate Professor
---

Postdoctoral Fellow