7 October 2022
Interview with Suchismita Goswami, PhD student at COPE
Interview
Meet COPE Ph.D. student, Suchismita Goswami. She is currently working on the project 'Disaster Risk Creation and Urban Resettlement Processes', funded by the Independent Research Fund Denmark.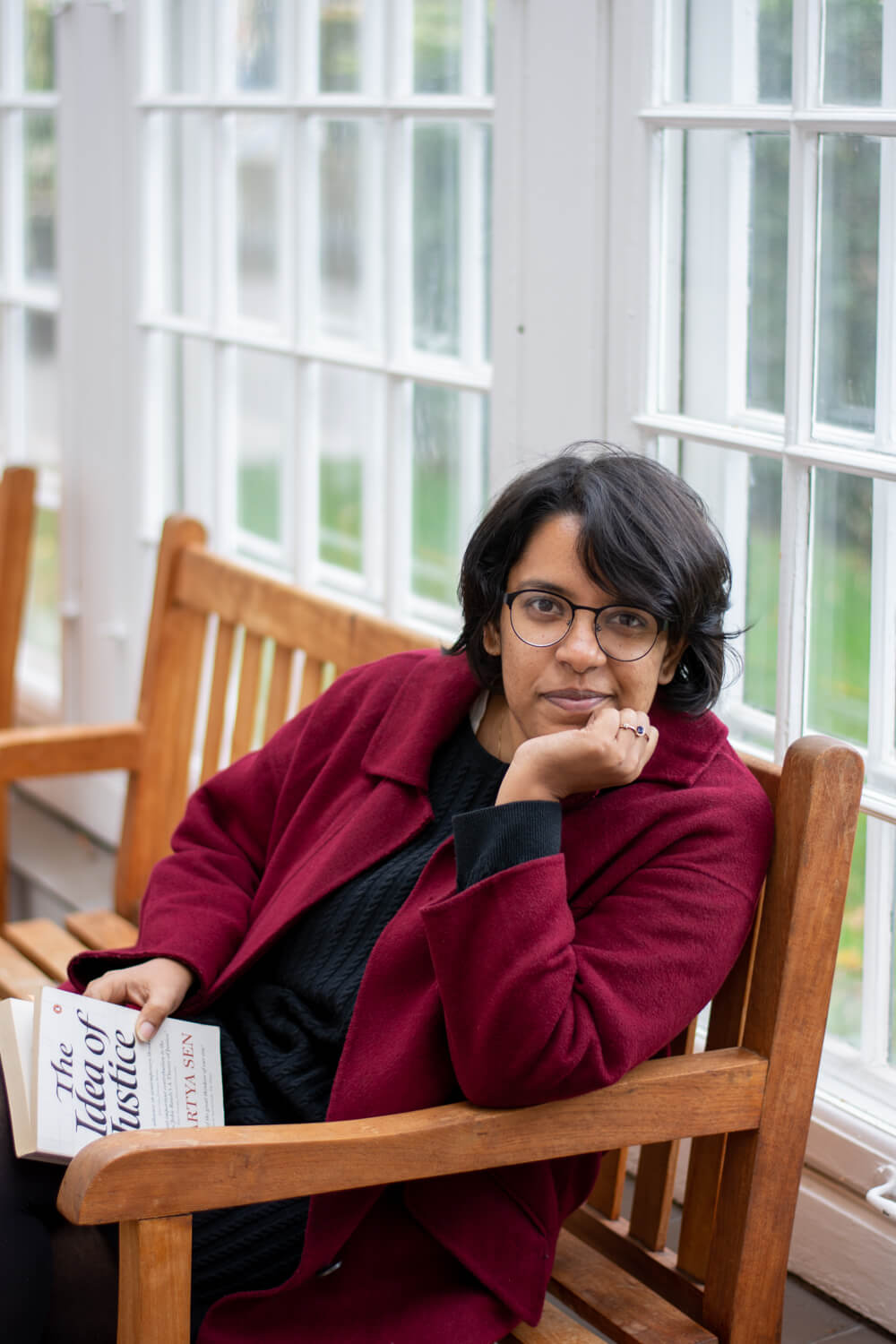 What do you do at COPE?
I recently joined as a Ph.D. student working on the 'Disaster Risk Creation and Urban Resettlement Processes' project with Emmanuel Raju. As a new Ph.D. recruit, I am currently doing a wide range of literature reviews, participating in meetings, and attending lots of courses across the university aligned with my Ph.D.
I also get to attend and participate in discussions on disasters and climate change that are organized through COPE Socials or when international guests who are stalwarts in disaster and climate studies visit our center. 
Tell us more about the new project you are working on Disaster Risk Creation in Urban Resettlement Processes and what you do.
This is a very interesting multi-sited and multi-stakeholder-based project looking, comparing, and evaluating the new risks that occur after disaster-induced resettlement. The core of this project is to reflect on new risks and the process of disaster risk creation, vulnerability, and everyday negotiations in vulnerable communities post resettlement. I am currently immersed in literature review and hope to come up with a scoping review soon.
The part that I am most fascinated about this project is that it brings people with diverse expertise such as disaster studies, policy history and anthropology on board to dissect the research problem. Their comparative and multi-disciplinary approach makes all the internal discussions extremely fresh and I hope the same is transcended in the results.
Tell us about your work, before you joined COPE.
I donned multiple hats over the course of my career. I started as a developmental worker. I was engaged for a few years on issues relating to human rights and education before I pursued my second master's in Development Studies from ISS in the year 2016.
After completing my master's, I mainly focused on research and evaluation projects based out of India. I also worked as an Assistant Professor at Madras School of Social Work for two years between 2017- 2019.
What are the next steps you are working towards on the project?
I am looking forward to the fieldwork that is coming up early next year in Chennai. This is when I get to meet directly with my research participants comprising of government officials, members of displaced communities, and civil society actors.
I would be soon engaged in finalizing research tools with other partners in the project and will embark on spending many months in the field.
If you would like to know more about Suchismita Goswami work, contact her via email. 
Topics