5 August 2022
Telling 'graphic' stories about climate change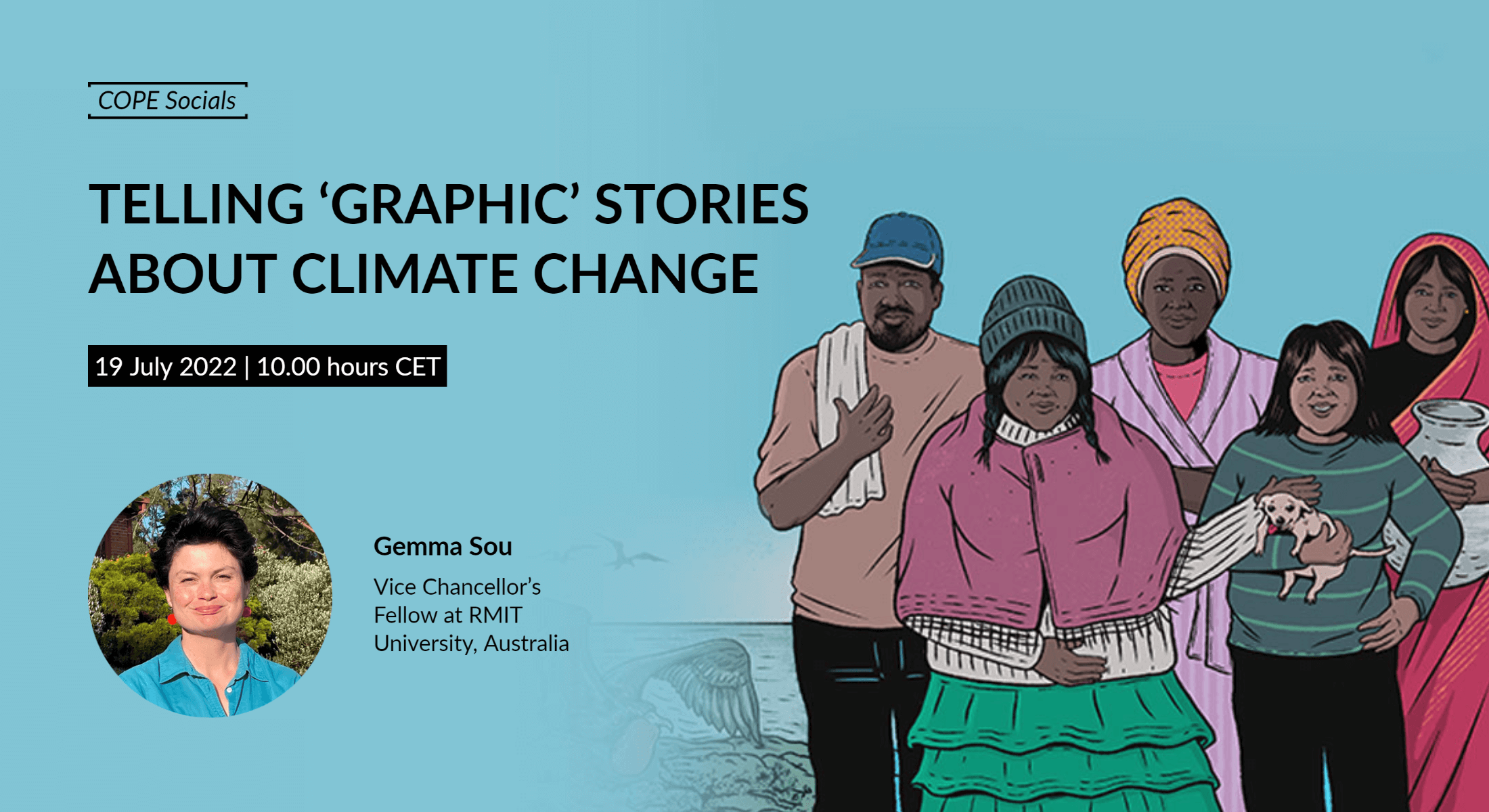 On July 19, 2022, the Copenhagen Center for Disaster Research (COPE) invited Gemma Sou, RMIT University, for a talk about her new collaborative comic, 'Living with Climate Change: Everyday Stories from the World's Margins' (2022). In this COPE Socials, Gemma discussed how combining research on the everyday experiences of climate change and the 'technology' of comics is well positioned to produce compelling and nuanced stories that provoke us to reconsider several dominant commonplaces about people and places experiencing climate change. Understanding and responding to the changing climate will require recognizing and engaging multiple, diverse experiences of agency, a process that attention to comics can help facilitate.
Scroll down to see the video recording of the presentation.
Gemma Sou is a Vice Chancellor's Fellow at RMIT University in Australia. She draws on postcolonial discourse to explore development in disaster-affected contexts, everyday lived experiences of disasters, the media representation of disasters, and creative research translation. Most of her work has focused on South America and the Caribbean region. More details can be found at www.gemmasou.com.
Watch the entire talk and presentation in the video below
Topics